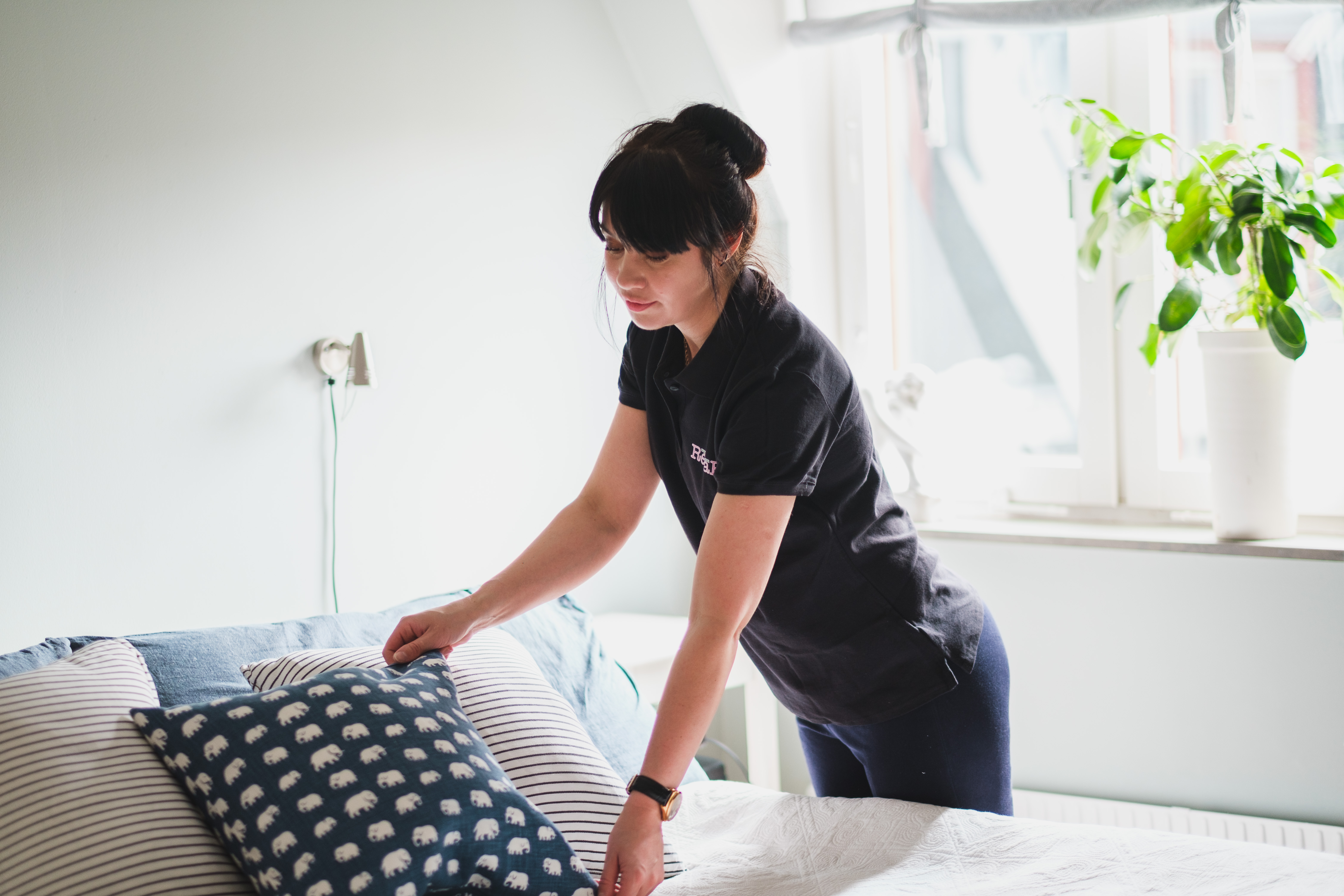 Frequently asked questions
The cleaning service is delivered by the same person performing the regular cleaning for you as a customer.
If the regular employee are away due to illness or vacation, we offer a substitute. You will receive a notification of this before, and cancel the cleaning  to the hour bank (Timbanken) if you don't wish for a substitute.
You as a customer must provide with cleaning equipment and chemicals. The staff leaves a note with information if something is finished and needs to be arranged with for the next cleaning. At the first cleaning we provide you with a starter pack containing cleaning cloths and a mop. The cloths must be washed between the cleaning sessions so that we have clean ones.
It is also important for you as a customer update us on changes in your home such as renovation work, new pets, change of alarm or door code, etc. This information is important for us to be able to perform our services in a good and safe way.
In connection with us starting the regular cleaning, the agreement is sent and signed digitally to your email address.
You as a customer also get access to a customer portal where you can see upcoming cleaning opportunities and status of your invoices.
The registration for this takes place at renahem.se and you go to "kundportal" in the menu. There you can make a registration. 
If you wish to cancel the subscription the notice period is 30 days.
Cancellation & Timbank (hour bank)
Cancellation can be made directly in your customer portal. You can also cancel via email to [email protected] or call us on 08-630 00 20.
In case of cancellation, your canceled hours go into the so-called timbank (hour bank). The canceled opportunity is then seen on the invoice as Canceled opportunity - to TB.
Hours saved in the hour bank can then be used at a later time for services in addition to the regular cleaning such as general cleaning, window cleaning, big cleaning, ironing or gardening services. For questions regarding the hour bank, contact [email protected]
Urgent cancellation
If canceled within 24 hours, the cleaning will be charged in full as no cleaning. Contact us at [email protected] or call our office on telephone number 08-630 00 20.
The phone line is open from 06.45 to 18.00.
The invoice then shows the post "utebliven städning".
Special circumstances
In the event of certain types of cancellations (such as special circumstances / illness cases that for various reasons may endanger the health / well-being of our employees), we reserve the right to refrain from delivering the service. The cleaning will then be canceled to the customer's hour bank.
In order for us to be able to do a good job in your home, it is important that we have the right aids.
A good vacuum cleaner with all the nozzles
Vacuum cleaner bags
Sponges
A dish brush for the cleaning
Bucket
Oven cleaner (for big cleaning)
Soap (såpa)
Window spray (for glass surfaces and mirrors, etc.)
Bathroom cleaner
Toilet cleaner, e.g. WC-anka
CIF cream
At the start, Rena Hem provides the following:
Mop (complete with telescopic handle and mop cloth)
Micro cloths (3-pack)
Mirror cloth
The cloths are washed after cleaning at 40 or 60 degrees without fabric softener. We appreciate that the utensils are clean and that the micro cloths are washed between cleaning sessions. Thanks!
On holidays we do not perform any services. Your next cleaning opportunity falls according to the regular agreed schedule. If you want to reschedule a cleaning that falls on a holiday, please contact us well in advance, and no later than two weeks in advance.
The following days the cleaning is canceled automatically without any charge: 
New Year's Day, Epiphany, Easter Eve, Easter Day, Easter Monday, May 1, Ascension Day, National Day, Midsummer's Eve, Christmas Eve, Christmas Day, Boxing Day and New Year's Eve.
Rena Hem also performs one-off assignments such as weekly cleaning, general cleaning, building cleaning, move out cleaning, window cleaning and gardening services.
These assignments may incur fees for driving and service handling.
If you have any questions, please contact us.
Your safety and security is important to us because your home is our workplace. To make you feel safe when you hire Rena Hem, we have fixed routines for how we handle keys, alarms, codes and other personal information. All personal data is processed in accordance with the Data Protection Regulation GDPR. The information consists of purchased and completed services performed by Rena Hem or partners. Rena Hem uses personal data provided by the customer in order to fulfill its delivery of the service to the customer.
Our staff
We place high demands on our staff, and therefore we recruit staff who can and want to develop in a service profession. We train all our staff on an ongoing basis in order to be able to perform the services professionally. Everyone who works with us has signed an agreement on professional secrecy. Our staff are connected to collective agreements via municipal unions.
If something should happen
Rena Hem has insurance that covers any damage to person and property caused by Rena Hem's staff. All our staff are insured during working hours and on the way to and from work. Rena Hem has full personnel responsibility. Rena Hem also has membership in the Almega Service Association and the Confederation of Swedish Enterprise.
Rena Hem offers the opportunity to sign out keys.
The keys are marked with an SST police badge and an ID number linked to the customer. For security reasons, there is no personal information such as name or address on the key.
The key receipt is sent to your email through "oneflow" for a digital signing. 
In the event of loss of a key, replacement of the lock is offered.
RUT is an abbreviation for Cleaning, Maintenance and Laundry.
Terms of the deduction?
You must be at least 18 years old the year you purchase the services
You must have paid for the service
You must be subject to unlimited tax liability in Sweden, which means that you pay tax on all income in Sweden
How does it work?
You as a customer pay half of the labor cost to the person who performs the work. When the work is completed, the company requests the rest of the work compensation from the Swedish Tax Agency. The following year, it is pre-printed in your income tax return how much amount you have received in the preliminary tax reduction. The Swedish Tax Agency also informs you that we as a company have requested a RUT deduction. As a customer, you do not need to do anything to receive your RUT deduction.
How big is the deduction?
From 1 Jan 2021, you can receive SEK 75,000 in RUT deductions.
For which services?
You get a tax reduction on, for example, the following services when they are performed in or in connection with your home, holiday home or with your parents:
Cleaning
Washing
Snow shoveling
Gardening
Moving services
Window cleaning
For more information, visit the Swedish Tax Agency's website or contact us at Rena Hem and we will help you with your questions!
At the beginning of each month  the invoice will be sent for our services performed the previous month. Payment must be received by us on the 30th of each month. On the invoice, we have deducted for RUT.
We offer direct debit, e-invoice and invoice via e-mail. You apply for this via your internet bank. Search for "Established 2007 Rena Hem AB".
In the case of a paper invoice, an invoice fee of SEK 30 will be added.
For invoice questions, please email [email protected] or call us on 08-630 00 20.
Read what our customers think
We at Rena Hem want to simplify your everyday life by helping with the continuous cleaning. In addition to weekly cleaning, we offer many other household services in Stockholm such as window cleaning, ironing, washing and gardening service. Everything that can make life easier for you as a customer!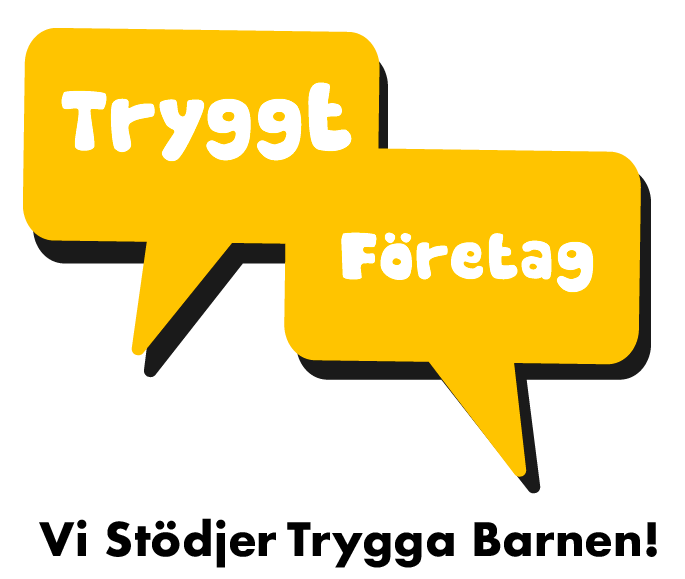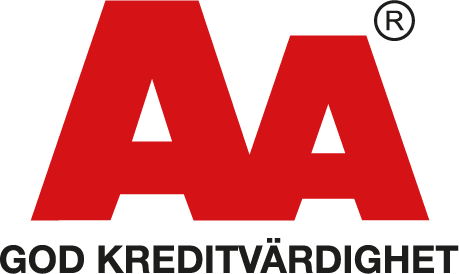 We at Rena Hem want to create more time for you for other things. Move out cleaning, weekly cleaning, window cleaning and gardening service are some of the services we perform in Stockholm and the surrounding area. 

Copyright © 2019 Rena Hem AB